Radiator Solder for Assembly and Repair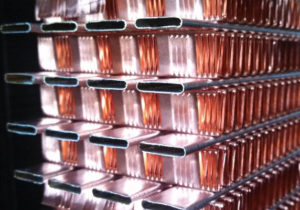 Mayer Alloys supplies the heat exchange industry with materials to repair and assemble Radiators, Heater Cores and Gas Tanks. We offer tin-lead and lead free alloys. All material is materials are available in ingot, bar or wire forms.
Common Alloys for Heat Exchange Applications:
15SN/85PB

20SN/80PB

25SN/75PB

30SN/70PB

35SN/95PB

40SN/60PB

50SN/50PB

97SN/3CU
For more information, FREE Technical Assistance and to Purchase material, please contact us at 844-564-6087 or email sales@mayeralloys.com or fill out the form when you click the button below.
How can we help you? Request a quote here.