Radiator Solder for Assembly and Repair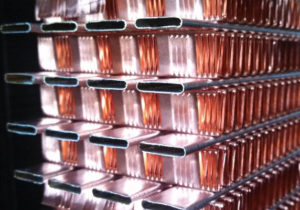 Mayer Alloys supplies the heat exchange industry with materials to repair and assemble Radiators, Heater Cores and Gas Tanks. We offer tin-lead and lead free alloys.
Common Alloys for Heat Exchange Applications
15SN/85PB

20SN/80PB

25SN/75PB

30SN/70PB

35SN/95PB

40SN/60PB

50SN/50PB

97SN/3CU
All material is materials are available in ingot, bar or wire forms.  
For more information, FREE Technical Assistance and to Purchase material, please contact us at 888.513.7971 or email sales@mayeralloys.com or fill out the form when you click the button below.