Mayer Alloys Offers Mil-Spec and Commercial Packaging Services in our 36,000 Sq. Ft. Warehouse!
We offer full-service military, automotive and commercial packaging solutions for all types of parts. Located in Ferndale, MI, Mayer Alloys is centrally located near major expressways (I- 696, Southfield Freeway (M39), and I-75), close to downtown Detroit and the surrounding metro Detroit area, making our location very convenient for businesses in the automotive and military sectors. Our warehouse has over 36,000 Square feet to receive your parts and package them, as well as providing storage and distribution services. Mayer also offers quick turnaround times for your quotes to ensure you can build your packaging costs into your proposal and submit your bids on time.
Contract Packaging
Our team has the skills, flexibility and tools necessary to adapt to the needs of a wide variety of industry specifications. Mayer's custom packaging and crating solutions are tailored to your needs. We handle your job every step of the way from developing the shipping container and preservation methods, to receiving your parts, packaging and palletizing them and working with your team to ship them to the desired destination.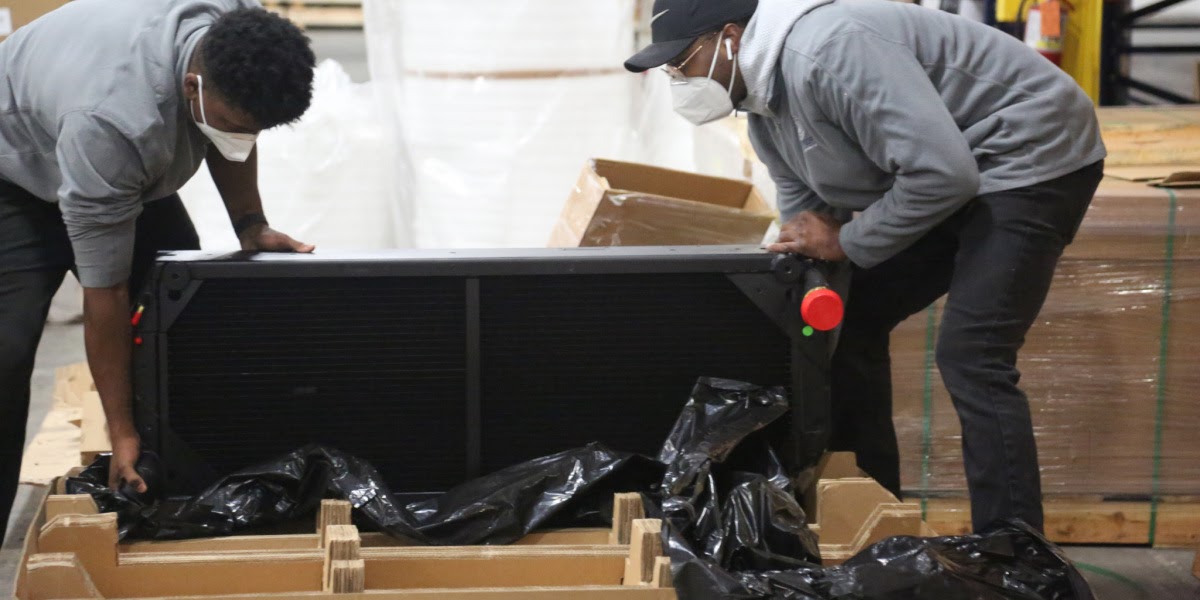 Industrial sectors that we provide packaging services to include:
Hazardous materials
MRO (maintenance, repair and operations)
And many more!
Check out our Guide to Outsourcing Military and Commercial Packaging to learn more about the advantages of doing business with an established team of experts like Mayer Alloys!
If you'd like to learn more about our packaging solutions for your business, contact us here or give us a call at (844) 564-6087 x103.
Mil-Spec Packaging
Mayer Alloys provides government contractors with expertise in Mil-Spec packaging! We customize solutions that address every aspect of military packaging, including the creation of special packaging instructions (SPI) for new parts, building customized containers (including mil-spec wooden crates) and ensuring you have the correct preservation methods to comply with your government contract.  Mayer also takes care of your electronic invoicing via WAWF to minimize payment delays and will assist you with setting up shipping through VMS, SIR or setting up destination shipments.
We package to military specifications according to MIL-STD 2073, MIL-STD-129 and many other military specifications.
Custom Crates and Corrugated Containers per your contract requirements
You can trust Mayer Alloys to handle all of your Government Supply Inspections (GSI) inspections, Wide area workflow (WAWF), VSM and SIR services. Learn more about our capabilities for defense and government applications.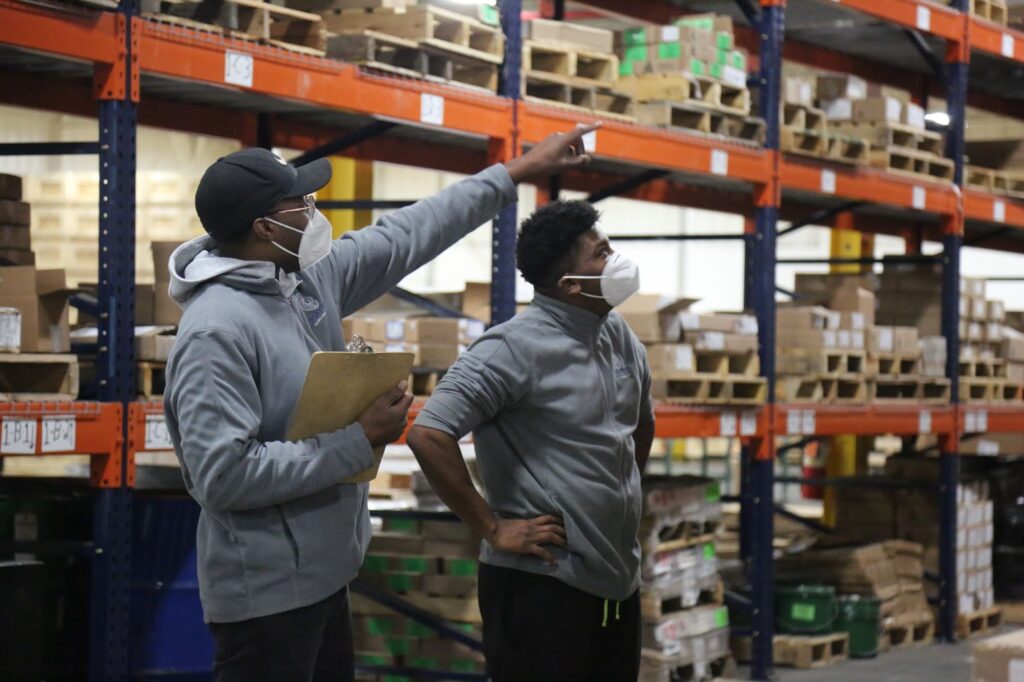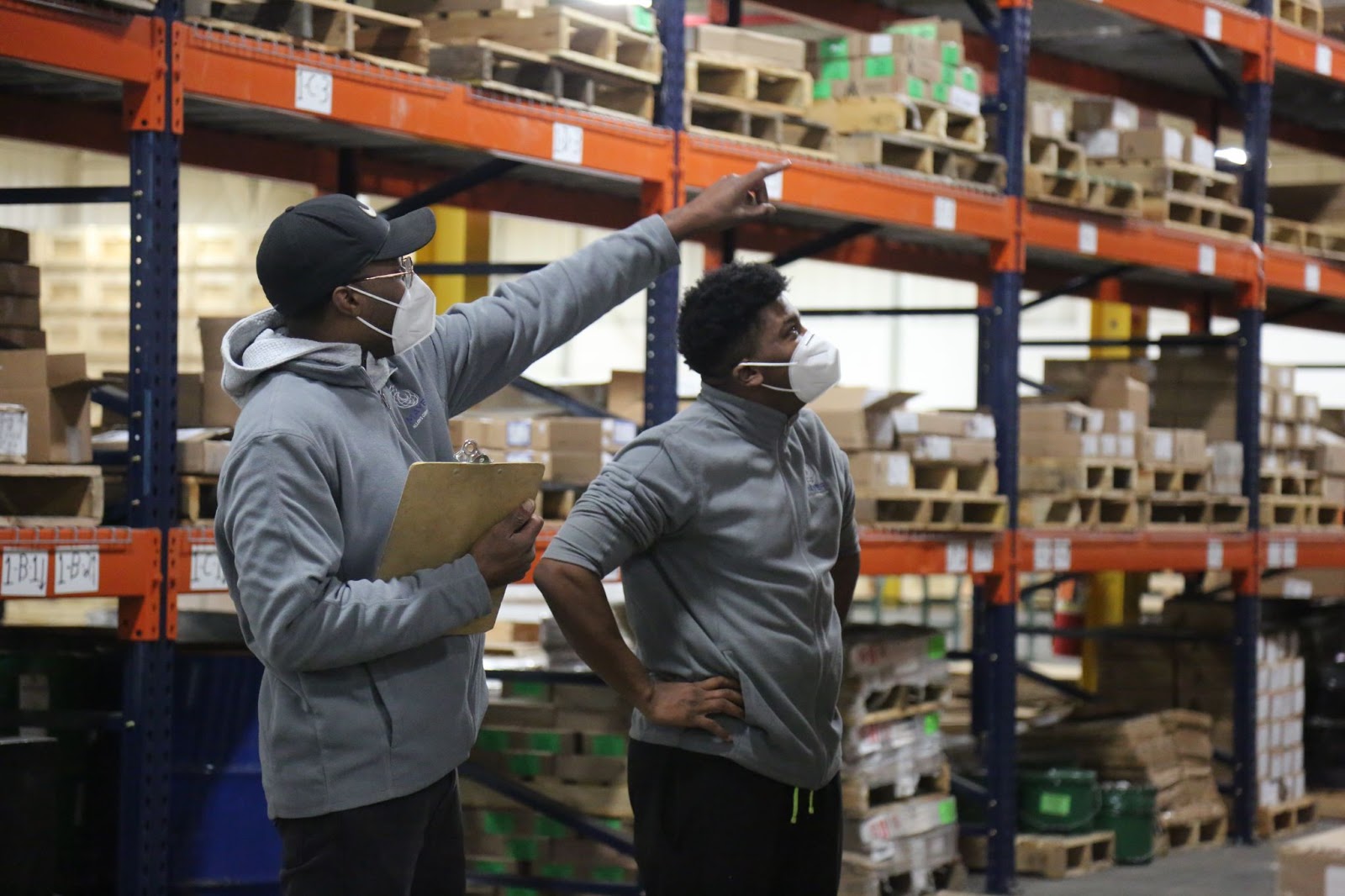 Interested in a quote? Click here to schedule a FREE consultation with our packaging and government specialist Meghan Rybarczyk, or contact us directly at (844) 564-6087 x103.
We can also provide a FREE interpretation of your packaging needs – simply fill out this form and attach a copy of your solicitation.
Packaging Services:
Assembly

Bagging

Boxing

Counting

Corrugated Box Solutions

Crating

Electronic Invoicing via WAWF

Inventory Management

Kit Assembly

Labeling

Military Packaging

Military Preservation

Repackaging

Sorting

Package Engineering

Parts Packaging 
Our Location

Frequently Asked Questions
Do you have the space to package large parts?
Yes. Mayer has a 36,000 square foot warehouse with plenty of space to package large parts such as ground vehicle, automotive & aerospace parts and much more.
Can you accept shipments from outside of the United States?
Mayer accepts shipments from all over the world.  We will handle the shipment like any other in terms of receiving it in our warehouse on behalf of our customers.
Are you certified to packaging hazardous materials?
Yes, our team is certified to package hazardous materials.  Please call us if your specific hazmat packaging need, to see if it is something that Mayer can assist you with.
Can you oversee product or packaging inspections?
Yes.  For government orders, Mayer will work with the DCMA or other government inspectors, for both packaging and supply inspections.  We work with our customers to ensure we have the proper documentation and certifications, to pass the necessary origin inspections.  For non-governmental orders, we will work with our customers to coordinate the inspections and ensure we have the necessary information to review with their inspectors.
Can you create a special packaging instruction for a new part or NSN?
Yes. These will take into account the actual part and what type of preservation methods should be used based on transportation, storage and expiration issues.
Can you assist us with billing and shipping in WAWF, VMS and SIR?
Yes.  Mayer has expertise in working with WAWF, VMS and SIR.  We regularly bill in WAWF on behalf of our clients, as well as setting up shipments in VMS and SIR.
Can you assist us with billing and shipping for non-military packaging?
Yes.  We can work with our clients to gain access to the necessary portals to bill on their behalf or set up inspections and shipments.
Can we ship our parts to you directly from the manufacturer?
Yes.  You can ship from your location or from any location that your parts are being manufactured.
Do you have a supplier diversity certification?
Mayer Alloys is certified as a WBE (Women Business Enterprise) and WOSB (Women-Owned Small Business for federal contracting) by the Women's Business Enterprise National Council (WBENC), the nation's largest third-party certifier of businesses owned and operated by women. Mayer Alloys is also a member of the Great Lakes Women's Business Council, an organization committed to empowering women through access to capital assistance programs, business development training, vendor certification, and B2B networking. Let us know how we can help you meet your supplier diversity requirements. Contact us at 844-564-6087 x103 or via email at sales@mayeralloys.com.