Looking for assistance with warehousing and distribution? Mayer Alloys can help. We are a full service 3PL warehouse. Our services include:
Shipping and Receiving
Distribution and Order Fulfillment
Labeling, Packaging and Reworking
Cross-Docking Services – Cross Border and Domestic
Consolidation/Deconsolidation
Inbound/Outbound Management
Just-in-time (JIT) Shipments
Short-term Secure Storage
Unit or Bulk Distribution
Canadian and other international receiving, shipping and distribution
Our 36,000 sq. ft. warehouse facility is located just minutes from downtown Detroit, MI and the US-Canada border, and has the capacity and staff to handle your warehouse service needs, including shipping, receiving, fulfillment and cross-docking.
Jump to:
Whether you're a small business struggling to singlehandedly manage storage and distribution of your product, or a larger company that needs extra resources to receive and distribute your products, you can trust our team to ensure that your goods are handled with the utmost care.
We can provide your organization with experienced warehouse staff and a warehouse management system to keep track of all your inventory by SKU, as well as your inbound shipments and orders. Our warehouse team has over 40 years experience and has the expertise needed to make the process efficient and easy for you.

Contact Us
Learn more about our capabilities and the 3PL warehousing services we offer. Contact us with your questions at (248) 399-2233 x104, or email warehouse@mayeralloys.com.
Hours of operation: 8am-5pm Monday-Friday
Deliveries are accepted by appointment 8am-2pm.
Give us more details about your warehousing and distribution needs and request a quote with the form on this page.
Looking for assistance with packaging your inventory as well? Check out our packaging services and learn how we can help!

USA – Canada Cross-Docking Services
Looking to optimize your supply chain for your inbound USA shipments? You can count on Mayer's Cross Border cross docking Services to  provide you with a one-stop solution to receive all of your inbound shipments, provide you with the right information to pre-clear your shipments and consolidate and prepare them for pickup.  Why work with Mayer?
Located Close to the border and easy to access.

Mayer's warehouse is only 13 miles from the US Canada border and is conveniently located close to major expressways.

Safe and Secure.

Mayer offers a secure warehouse with 24/7 indoor and outdoor video surveillance to provide peace of mind that your shipments are safe with us.

Pallets and Cartons. 

Mayer's 36,000 square foot warehouse in Ferndale, MI, can accommodate all of your US inbound shipments.  From small cartons, to oversized pallets,  you can count on Mayer to receive and safely store your shipments until they are pre-cleared and ready for pickup.

Docks and doors

.  Whether your shipments require a loading dock or overhead doors,  Mayer's facility offers both options and loading and unloading is handled seamlessly by our experienced warehouse team.

Save Money and Time

.  Ship all of your USA inbound shipments to one location.  Mayer will receive and consolidate them for pickup, to create efficiencies for clearing and transporting your shipments into Canada.

Avoid Customs Delays. 

Our experienced warehouse team will work with you to provide the right information you need to pre-clear your shipments, so there is no delay once your drivers reach the border.
One-Stop cross-docking is an ideal solution for Canadian businesses with USA inbound shipments Simply contact us or give us a call and we'll sort out the details with you.
USA – Canada Fulfillment Services
If you're based in Canada, including nearby Windsor, ON and you receive orders from US customers, Mayer's US – Canada Fulfillment services will help you avoid shipping goods into and out of Canada and optimize your fulfillment to your US customers.  Mayer's US – Canada Fulfillment Services allow you to fulfill orders to US customers in the US. Services. We'll make sure all shipping and processing is handled according to U.S. regulations to ensure there are no costly snags in your supply chain and get your orders to your customers on-time.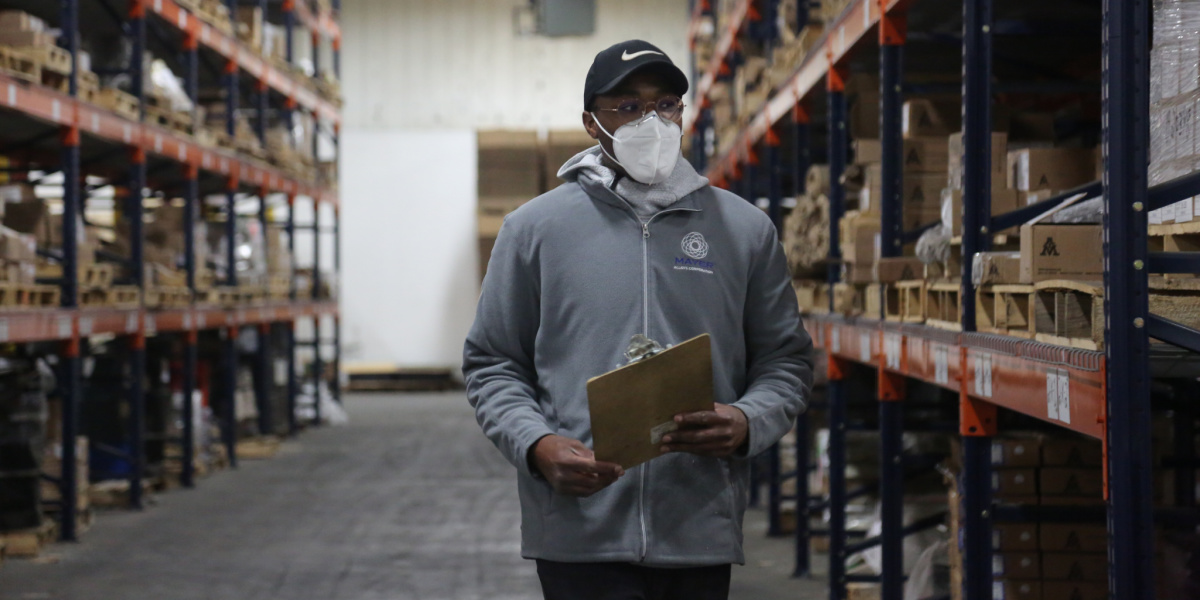 Distribution Center Services
Mayer Alloys can manage the distribution of goods stored in our warehouse to your partners or end customers across the country. Whether you're looking for a long-term partner to this end or simply need some assistance in handling the distribution of an overflow of product, we'll be glad to take on your job. Services included:
Order fulfillment to your customers – Mayer will pick and pack your order and ship it to your customers
Unit or Bulk Distribution – we'll adapt to your needs to deliver your goods in the most efficient manner possible.
Inbound/Outbound management of goods to take even more pressure and hassle away from your team, leaving you to focus on what you do best.
Just-in-time shipping on all goods to help minimize your supply chain costs.
And more!
Domestic Cross-Docking Services
Our expert cross-docking capabilities aren't exclusive to international businesses! If you're shipping from one domestic point to another, we'd be happy to accommodate you in receiving your shipments, storing them on a short term basis and prepping your goods for an outbound carrier.

Short Term Storage
Reasons why companies look for a short-term storage warehouse:
Production surpluses
When moving business and inventory to a new location
To make more warehouse space
No matter the reason you're looking for short-term storage, warehousing with us is the ideal solution for keeping your inventory safely stored while it's awaiting sale or shipping elsewhere. As a fully equipped third-party public warehouse service, we can handle temporary storage for parts of all shapes and sizes. We offer:
Two loading docks available to schedule your shipments. Our experienced warehouse staff will unload your products and receive them in our warehouse management system.
Consolidation and deconsolidation for distribution and outbound shipping.
We accept goods on a pallet or carton basis – no need to reconfigure your packaging to store your goods with us. Note: we do not offer rental of space by the square foot.
Looking for a short-term storage solution? Contact us and let us know the details – we'd be happy to see if we can accommodate you. Please note that space availability is limited, so reserve your spot today!

Our Location