Quick Navigation
Section 1: What is E-Waste?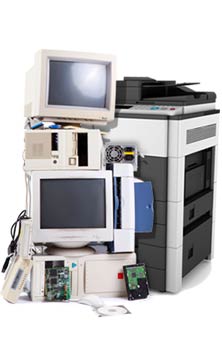 E-waste, also called electronic waste, is a name for electronic products that have come towards the end of their "useful life." This can include computers, monitors, televisions, stereos, copiers, printers, fax machines, cell phones, DVD players, cameras, batteries, and many more electronic devices. Used electronic devices can be reused, resold, salvaged, recycled, or disposed of. It is important to responsibly recycle your electronic devices due to the data security, environmental and social implications. Today people are buying more and more electronics. In 2012, the average U.S. household spent $1.312 on consumer electronic products a year, according to a study by the Consumer Electronics Association (CEA). When getting rid of your e-waste it is important to recycle it responsibly to avoid breaches of data and the negative impact of sending it to a landfill. E-waste is a problem. 
Section 2: Who Must Deal With E-Waste?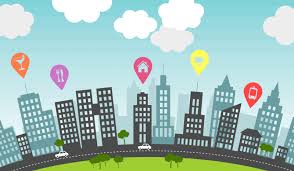 E-waste includes any electronics that have come towards the end of their useful life. Basically, if your company is using any electronic devices then electronic waste affects you. It is not just companies that need to recycle, schools and universities, charities and organizations, and municipal governments all need to deal with the effects of e-waste. Today it is nearly impossible to run a business without using electronics, therefore the effects of electronic waste are immense. It is essential to manage and dispose of your companies e-waste responsibly. Technology companies, universities, large municipalities, trucking companies, manufacturing companies, insurance companies, and many more businesses all create tons of e-waste. Overall, e-waste affects all organizations big and small, with electronics being used then e-waste is going to accumulate. The important thing to figure out is, how to deal with your e-waste and the importance of responsibly and safely removed from your organization.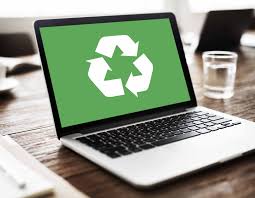 As we said before e-waste affects every organization but the question is how? Today, corporate social responsibility is at the center of every company, this is a corporation's initiative to assess and take responsibility for the company's effects on environmental and social well-being. The impact that electronic waste has is detrimental to humans, animals, and the environment, and by making sure that your company is disposing of your electronic waste properly, by using responsible electronic recyclers is essential to making sure that your company is taking responsibility for the effects of electronic waste.
Many electronics store your data in their hard drives and this data is not erased if not done properly and can be accessed later. Information that can be stored on these hard drives includes private and financial information, credit card numbers, account information, client information, and much more information. If you throw out your electronic waste or if you do not use a responsible recycler then you are putting your organization at the risk of having this information taken and used. Companies are always looking out to make sure that they are protecting their data ad by using a responsible recycler they can ensure that their data is being protected. Certified electronic recyclers will shred or wipe the hard drives to ensure that your data is destroyed and not at the risk of being taken by criminals.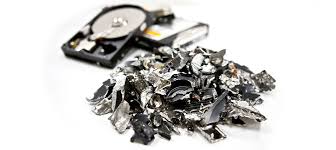 Electronic devices contain valuable elements and substances that are suitable for reclamation, including lead, silver, copper, and gold. These valuable materials can be reused creating salvage value for your company and lessening the need to refine more of these materials reducing energy consumption. Many organizations sell their e-waste to recyclers in order to get the salvage value back for these depleted electronics. There are many benefits to recycling your old electronic devices, not just for environmental reasons but for data protection and compensation.
Recycling e-waste enables us to recover valuable metals and materials from electronics, save natural resources, reduce pollution, conserving landfill space and creating jobs. The process of recycling can vary depending on the materials being recycled and the technologies used. Once electronics are picked up and transported to the recycling center then materials in the e-waste stream must be processed and separated. Efficient separation of materials is the foundation of electronic recycling. Next, the e-waste is shredded and plastics and metals are separated.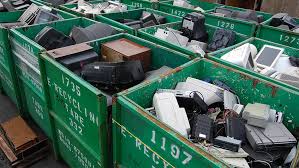 Magnets separate iron and steel from the waste. The separated steel materials are then prepared for sale as recycled steel. aluminum, copper, and circuit boards from the material stream which is mostly plastic. Water separation technology and hand sorting separate glass from plastics. The separate streams of aluminum, copper, and circuit boards are collected and prepared for sale as recycled commodity materials. The final step in the operation process locates and extracts any remaining metal remnants from the plastics to further purify the stream.
After shredding, sorting and separation stages have been executed, the separated materials are prepared for sale as usable raw materials for the production of new electronics or other products (Tajirul Haque, The Balance).
What Can You Recycle? 
Computer Monitors- Flat Panel
*Computer Monitors- CRTs
*Televisions
Desktop Computers
Laptop Computers
Tablets
Keyboards
Mouse
Printers
Scanners
Copy Machines
VCRs
Stereos
Microwaves
Radios
Mainframes
Tape Players
CD Players
Office/Home Phones and Equipment
Cell phones
Fax Machines
Gaming Consoles 
Power & Network Cables
Servers
Terminals
Batteries
Rechargeable Batteries
Peripherals
Industrial Electronic Equipment
Military Equipment
Medical Equipment
Telecommunications Equipment
Commercial Equipment
Office Equipment
Banking Equipment
Test Equipment
Small Household Appliances
UPS (personal & network)
Printed Circuit Boards
Hard Drives
CD ROMs
Docking Stations
Modems
Controllers
Switching Boxes 
Network Hubs
Section 5: Reasons To Recycle Your Company's E-Waste
There are some valuable precious metals in your electronic devices. Used electronic devices can be reused, recycled, resold, and salvaged. Recycling your e-waste allows the precious metals to be reused therefore reducing the need to mine and process new materials. Which ultimately has a negative effect on the environment. Some of the metals that can be found in electronic devices include:
Gold: Gold is used in printed circuit boards, cell phones, computer chips (CPU), connectors, and fingers. 
Silver: Silver is used in printed circuit boards, cell phones, computer chips, keyboard membranes, and some capacitors.
Platinum: Platinum is used in hard drives and circuit boards components.
Palladium: Palladium is used in cell phones, hard drives, circuit board components, and capacitors.
Copper: Copper is used in CPU heat sinks, wiring cables, cell phones, printed circuit boards, and computer chips.
Nickel: Nickel is used in circuit board components.
Tantalum: Tantalum is used in circuit board components and some capacitors.
Cobalt: Cobalt is included hard drives.
Aluminum: Aluminum is used in printed circuit boards, computer chips, hard drives, CPU heat sinks.
Tin: Tin is used in printed circuit boards and computer chips.
Zinc: Zinc is used in printed circuit boards.
Neodymium: Neodymium is used in hard drives.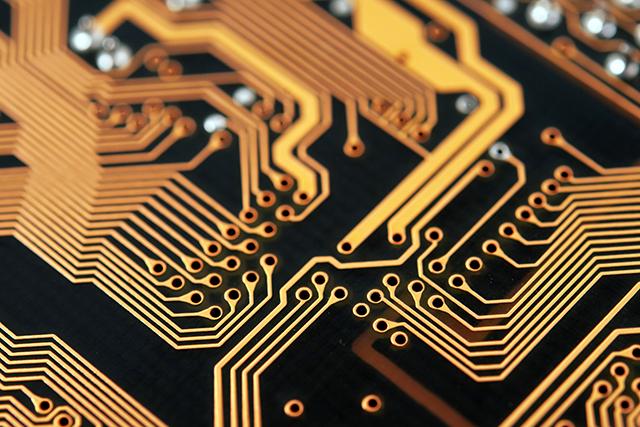 Amount of Precious Metals
The amount of precious metals that are found in electronic devices can be substantial. The EPA estimates for every 1 million cell phones recycled you can get these amounts of precious metals:
35,274 pounds of copper
772 pounds of silver
75 pounds of gold
33 pounds of palladium
What Should You Recycle?
When looking at electronics you should be looking at recycling, the computer components with the highest precious metal content by weight: 
Computer CPU's (Processors)
Memory (RAM) & Circuit Fingers/ Connectors/ Pins
Circuit Boards (Motherboard)
Cables/WIres
Hard Drives
Whole Computers
Cell Phones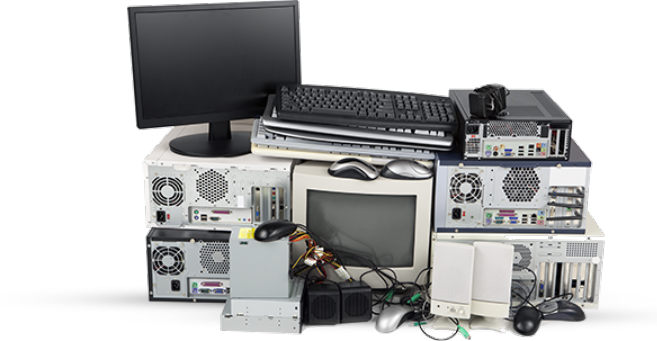 ​2. Social Impact of Electronic Waste 
Developed and developing nations are creating more and more electronic waste, many of these developing nations remain the dumping ground for wealthier nations' old computers, cell phones, and appliances. The United States produces over 3 million tons of e-waste per year and numbers are expected to rise. According to a study done by Odadele Ogunseitan, a social ecology professor at UC Irvine, the number of computers thrown away in India will increase 500 percent between 2007 and 2020. By 2020, the number of computers thrown out in South Africa and China will be up 200 to 400 percent. More and more people are buying electronic devices today and with shorter life cycles this means electronic waste will rapidly increase.
This e-wa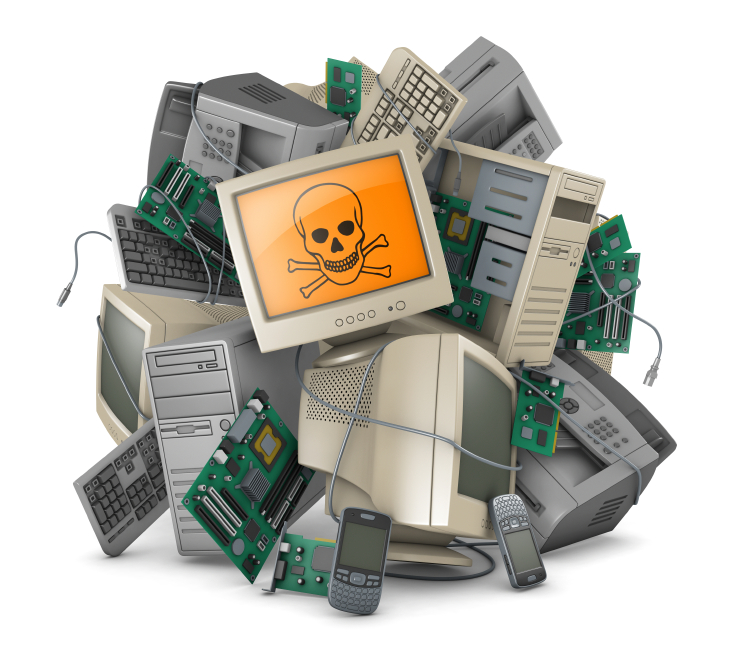 ste contains toxic materials that threaten both humans and the environment of these developing countries. Informal recycling markets in China, India, Pakistan, Vietnam, and the Philippines handle anywhere from 50 percent to 80 percent of the world's e-waste. The export of e-waste from developed countries to developing countries is often done under unsafe circumstances. The health implications of electronic waste are difficult to isolate due to informal working conditions, poverty, and poor sanitation. In Guiyu, China, one of the largest electronic waste landfill sites in the world, residents exhibit substantial digestive, neurological, respiratory, and bone problems, according to a study done by Anna O.W. Leung. When electronic devices are dumped in these developing countries the impact is detrimental to the environment of the country and the health of the people. The people and organizations that do not recycle their electronic waste responsibly are continuing to contribute to the growing health and environmental issues of developing countries.
The process of dismantling and disposing of electronic waste in developing countries has lead to a number of environmental impacts. The toxic materials from the electronic devices and released into bodies of water, groundwater, soil, and air, affecting both land and sea animals. If you throw out your computer, it will wind up in a landfill, causing toxic metals to seep into the groundwater. When e-waste is warmed up, toxic chemicals are released into the air damaging the atmosphere. In developing countries, e-scrap is often shredded, burned, and dismantled in unsafe sites. Emissions from these recycling practices are the main driver of atmospheric pollution from electronic wastes.
Computers and most electronics contain toxic materials such as lead, zinc, nickel, barium, and chromium, specifically lead, if released into the environment can cause damage to human blood, kidneys, as well as central and peripheral nervous systems. Cathode ray tubes in computer monitors and televisions will pollute the environment if improperly disposed of. Recycling, instead of letting these items fall into a landfill, is the responsible way to dispose of e-waste.  Mayer Metals provides environmentally responsible recycling via an R2 certified facility. Responsible recycling, – "R2" reduces environmental and human health impacts of improper recycling and ensures safe management of materials by downstream handlers, and requires the destruction of all data on used electronics. They also reduce energy use and other environmental impacts associated with mining and processing of virgin materials, conserving our limited natural resources.
Cybersecurity is a huge issue in today's society, there are far more cyber threats in existence now than ever before. Cybercrime targets individual citizens to large organizations. Businesses, especially those with fewer than 2,500 employees have become popular targets. According to new research published today by Accenture, on average an organization loses $11.7 million to cybercrimes. ext here…
Managers are concerned about where their electronic equipment is going after disposal because they are worried about sensitive data loss, identity theft, consumer scams, data breaches and loss of integrity are just a few of the security problems that all businesses must face. By using an R2 certified electronic recycling company can ensure that your data is protected and disposed of properly. They securely destroy data, hard drives, floppy disks, and other media. R2 certified companies also provide you with full documentation of recycling and destruction, whether they shred, wipe, or simply de-manufacture your drives. By throwing out your electronic waste, you are giving anyone the access to take and use the information that was in your electronic devices, which is dangerous.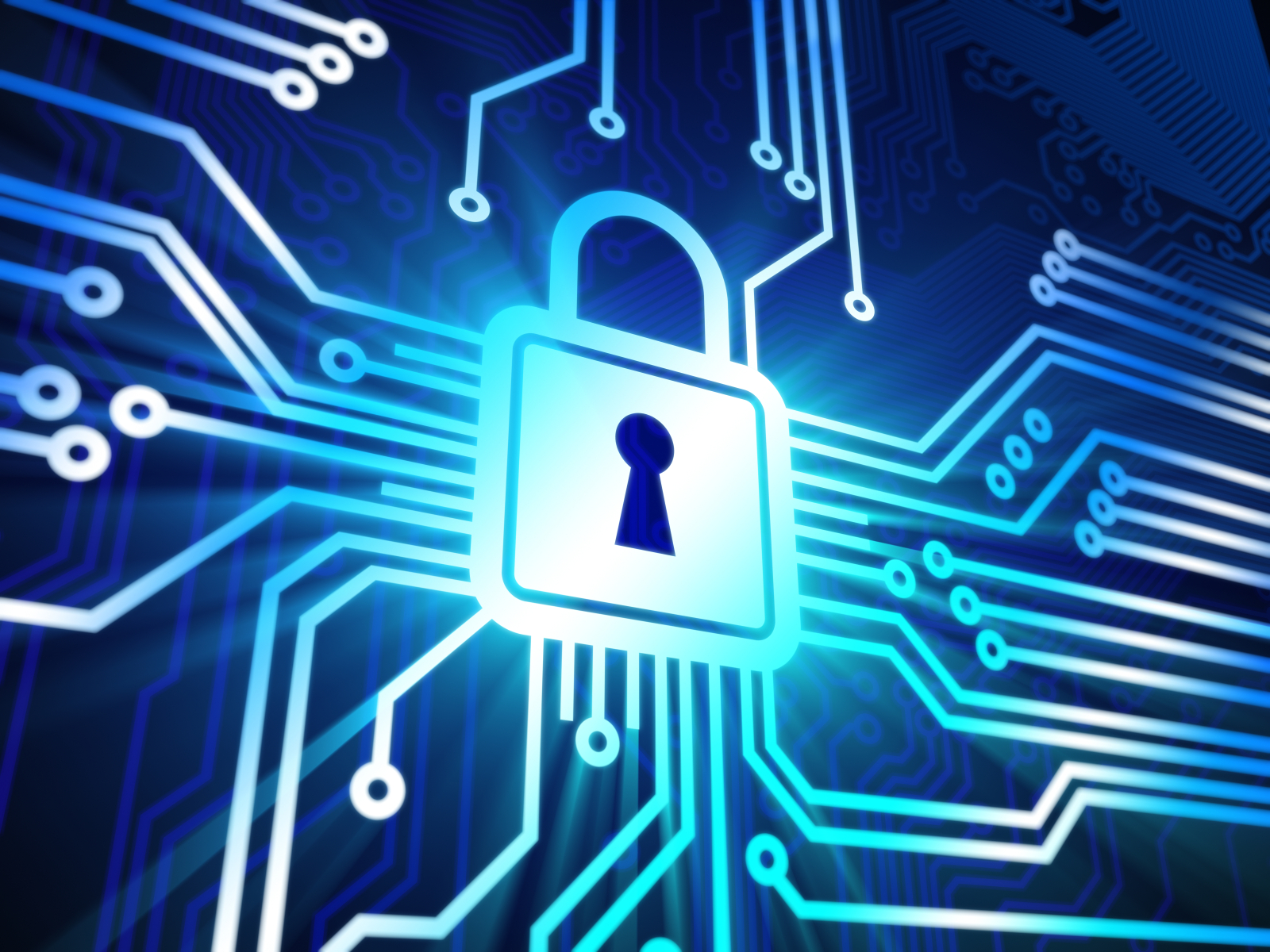 Cybersecurity is very important to running a business today, therefore when disposing of your electronic waste businesses should look for an R2 certified e-waste recycling company. Mayer Metals Corporation is a Metro Detroit area R2 Certified electronic waste recycling center. All electronic waste is recycled in the R2 Facility, all hard drives will be destroyed and certificates of destruction in compliance with all the Department of Defense (DoD) security standards.
Throwing a cell phone into the trash is actually illegal in many states across the United States. Cell phones contain a variety of precious metals and plastics. Recycling cell phones not only conserves these valuable materials, it also prevents air and water pollution and reduces greenhouse gas emissions that occur during manufacturing and while extracting and processing new materials. Only 10 percent of cell phones are recycled in the United States, this has to get better. Most Americans get new cell phones every 12 to 18 months, creating more and more electronic waste. The Environmental Protection Agency (EPA) estimates that recycling just a million cell phones reduces greenhouse gas emissions equal to taking 33 cars off the road for a year. The evidence is clear that not properly recycling your electronic devices will contribute to extensive environmental damage. 
Section 8: Mayer Alloys Corporation
Mayer Alloys Corporation is based in the Metro Detroit area and provides business-to-business electronic waste recycling. We provide :
Data Security Solutions
Hard Drive Shredding
Certificates of Destruction for your Company's Record
Mayer Metals Corporation is in partnership with OmniSource Electronic Recycling, which will provide you with the most competitive rates and provide you with peace of mind that you are disposing of your organization's electronic waste safely. All electronic waste is recycled in an R2 Certified facility. All hard drives are destroyed and Certificates of Destruction in compliance with Department of Defense (DoD) security standards are available.
Where do we service?
Mayer Metals Corporation offers e-waste solutions for businesses, hospitals, schools, restaurants, universities, municipalities, and charitable organizations. We provide services all over the country including Metro Detroit, Warren, Ann Arbor, Grand Rapids, Flint, Sterling Heights, Dayton, Cleveland, Southfield, Livonia, Shelby Township, Canton, and Chicago.
 Who do we work with?
Mayer Metals works with a variety of different businesses, hospitals, schools, restaurants, universities, municipalities, and charitable organizations. Any industry that uses electronics is in need of electronic recycling. Some of the types of companies that we commonly work with are engineering and tech companies, these companies usually have a ton of electronics and data security is of the utmost importance. We also commonly work with schools and universities, recycling electronics for schools is a good way to make money for their school districts and teach responsible consumption to students of any age. We also have worked with transportation and trucking companies, due to the fast-paced nature of these industries they end up going through their electronics quite quickly. Municipalities and government are some of our major customers as well do you the need for data protection. There are a ton of organizations and businesses that have electronic recycling needs and Mayer Alloys is here to help.
Section 9: Residential Electronic Waste
Mayer Alloys only does business-to-business electronic recycling at this time. But don't worry, if you are an individual and need to recycle your electronic waste here is a map of all the e-recycling centers around the country. Click Here to see which center is closest to you.  
Section 10: Next Steps
For more information on electronic waste download our eBook "Why Responsibly Recycle Your Organizations E-Waste?" This guide will give you a ton of information on electronic recycling and how to recycle responsibly. The are many social, environmental, economic, and security factors that are included in electronic recycling, and our eBook touches on all of these
For all of your electronic waste needs Mayer Alloys is here for you! We are here to fulfill all your needs and offer competitive pricing. For a quote please click below and to fill out a quote form. Please include some detail on the types of e-waste you have and quantities. We will get back to you as soon as possible.