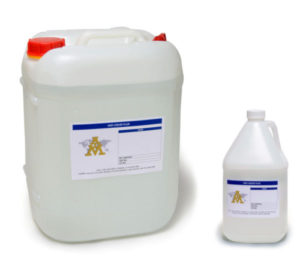 Flux Applications
Flux is a chemical cleaning agent, flowing agent, or purifying agent that dissolves the oxides already present on a metal surface and acts as an oxygen barrier by coating the hot surface, preventing its oxidation. It also cleans and prepares the joint to accept the solder, allowing it to adhere to the clean metal surface.  As a master distributor for AIM Solder, Mayer Alloys offers a wide variety of Flux Products, including:
RMA202-25 LIQUID FLUX and RMA202-35 LIQUID FLUX
RMA 202-25 and RMA 202-35 are both medium solids, mildly activated liquid flux with a solvent rosin activation. These products are formulated to provide a post-process flux residue that is insulating and non-hydroscopic and does not require cleaning. As a mildly activated rosin-based flux, RMA 202-25 and RMA 202-35 offers a wide process window, good cleaning properties, and excellent thermal transfer.

General Purpose Flux Thinner
General Purpose Flux Thinner is a solvent used to thin Water Soluble, No Clean and RMA fluxes in foaming and some spray applications. It's typically used in conjunction with the AIM n.020 Titration Kit.  When the flux acid number is too high due to solvent evaporation or residues increase due to evaporation, we suggest that you use Common Flux Thinner. Follow the instructions outlined in the AIM n.020 Titration Kit procedure when diluting flux products.
For more information and current pricing, contact 888.513.7971, email sales@mayeralloys.com or fill out the form in the Get a Quote link below.